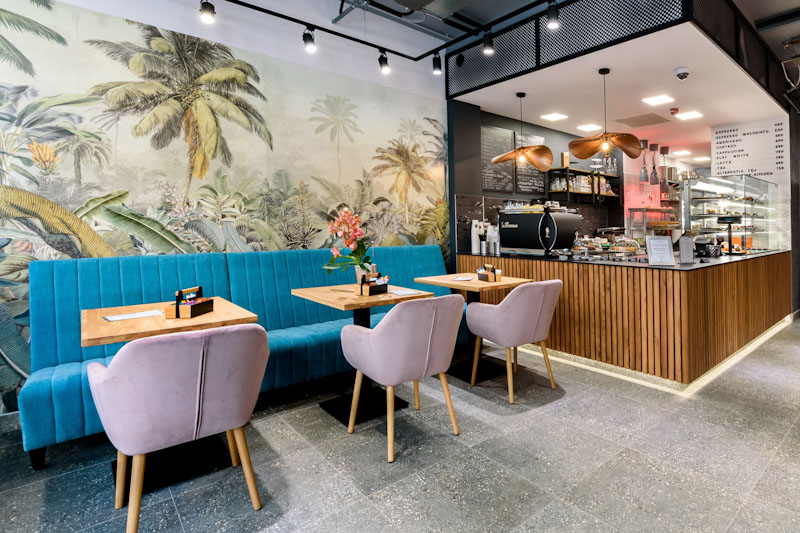 Twinz Coffee & Kitchen Opens at Árpád Center  

02/25/2021
The local gastropalette in the Árpád Bridge area has been enriched, thanks to the opening of Twinz Coffee & Kitchen. Located at the ground floor of the Árpád Center office building, owned by ConvergenCE, it serves modern cuisine and its very own specialty blend coffee.
Csaba Virga, owner and manager of Twinz commented: "Named after our twin children, we based the concept of Twinz on our many decades' of experience in tourism and hospitality. Our health-conscious reform kitchen offers salads, hot and cold breakfasts, a daily menu and lightly roasted specialty coffee. Sustainability is very important to us, thus our takeaway packaging is environmentally-friendly. Our goal is to provide excellent service with a friendly atmosphere in line with the standards of a modern business district at a European level. We have created a place where, away from the hustle and bustle of the offices, our guests can relax for a while and indulge in culinary delights. Where, with the help of 42Coffee, we are able to offer 100% hand-harvested arabica coffee beans from the best places in the world, surprising even the most sophisticated customers. In addition to our healthy dishes, we offer freshly squeezed vegetable and fruit juices without preservatives or added sugar."
Dóra Papp-Vas, Leasing Director at ConvergenCE, added: "Since its opening in February, Twinz has become popular with the tenants of Árpád Center as well as workers and locals of the area, offering a new culinary experience. Its interior concept, matching the style of the office building, resulted in a unique design. The industrial look of the exposed ceiling structures is perfectly counterbalanced by comfortable, upholstered chairs, a jungle themed wallpaper and lush green decor that exudes a close-to-nature atmosphere."
The shop, with a vast glass storefront to Árbóc street, plans to open its backyard terrace in the building's courtyard in Springtime, serving as a green island of tranquility and a retreat from the pulsating noises of the city.