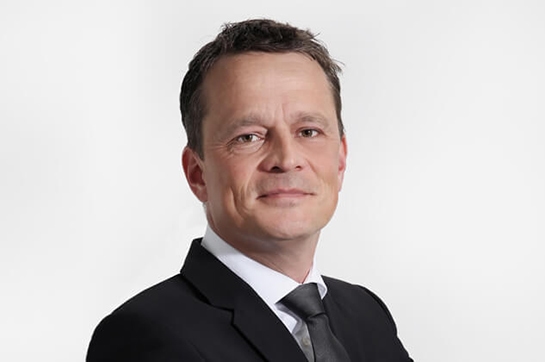 Despite COVID, Budapest office fundamentals remain strong

06/18/2020
The biggest headline from the 2019 office sector was that it had become "an entirely landlord market", according to one of the key players in the field, Csaba Zeley, head of asset management at ConvergenCE. He says the COVID-19 pandemic has clearly changed the landscape, but says the underlying office fundamental are still good.
One unknown following the past few weeks is the effect on future bank funding. Back in January, that was not a problem, although lenders were generally still being more prudent than they had been prior to the 2008 crisis. "There may well be changes to financing terms given even two months ago," says Zeley.
"I think it is fair to say that banks will be cautious. Don't forget the loan repayment moratorium, which was one of the first reactions from the government, although counter balancing that will be the NHP funding initiatives which the government is promoting to kick start the economy again."
Some sectors have seen a much bigger immediate hit than others, hospitality being the obvious example. Prior to the pandemic, the hotel sector had been booming in recent quarters in Hungary (and especially in Budapest, as its reputation as a tourist destination has blossomed). The COVID-19 coronavirus outbreak has, however, had a "huge" negative impact on hotels, restaurants and entertainment in general, Zeley says.
"No-one knows when this will recover to the level it was before COVID. No-one can even estimate when we might see large numbers of foreign tourists again. I do think hotels in Hungary will see more Hungarian tourists, but they won't be enough to keep every bar and café and restaurant open."
Retail also has big question marks, he says. "Online shopping has become extremely strong. It is a real question mark how many retail outlets will survive, especially in shopping centers."
Growing trend
That builds on a trend that was already there. Zeley had been to the United States not long before the shutdowns. "I had been asked to bring back a toy for the child of my partner. I could not find a [bricks and mortar] toy shop in the precincts of Miami. I could not believe it. It is not so extreme in Budapest, but I think we will see the same effect."
For the office sector, the future looks brighter. "I was worried eight weeks ago about what might happen, but now we see tenants coming back. Many negotiations were put on hold, but these have restarted, and we are already signing new lease agreements."
That builds on a period of sustained growth and lowering vacancy rates in the office markets. "The general vacancy rate fell under 10% three years ago and has been falling ever since," Zeley tells Real Estate Review.
Just how much of a landlords' market it had become by January and February was demonstrated by the fact that existing leases coming up for renewal in older buildings were generally increasing by 15-30% at levels close to EUR 14/sqm/month, Zeley says. That presented a great re-positioning and re-letting opportunity for landlords who struggled through the recession and could now realize good levels of return due to the current level of demand and undersupply of new offices.
"Whilst I like to think we are the best at such asset management, it has a lot to do with the general office cycle. Even tenants looking for 200-300 sqm offices are having real difficulty finding any alternatives to their existing space," Zeley says. The expectation is that offices, at least, will return to that relatively quickly.
The obvious answer should the market remain tight would seem to be to build more office space, but Zeley says the market is more nuanced than that, with the construction market having seen massive cost inflation due to the lack of skilled labor constraining or delaying development so that "4,000-5,000 sqm stock will not come in one year, but two or three."
Megaprojects
One factor behind this has been the very active role of the state in the construction of infrastructure and sports stadiums. Megaprojects such as the now finished Ferenc Puskás National Stadium or the ongoing Budapest Zoo Biodome have sucked up workers and resources at the same time as the residential construction boom was created by the amendment of VAT on residential construction.
"I visited a large office development prior to the shutdown and noticed that the trucks bringing in plaster and gypsum board all had Polish number plates; this wasn't high end material, just ordinary gypsum board. Developers are having to search across the entire CEE for suppliers and labor, as evidenced by the large increase in immigration from the Ukraine."
As a result of this combination of factors, the head of asset management says the take up of space had never been so intense as it was pre-COVID.
"Demand was at a record high, according to the Budapest Research Forum, and had been for some time. If you look back, even to the last economic downturn in 2009-10, the net absorption rate had only been negative in one quarter: the demand has been there continuously. I have seen the figures for Q1 2020, and I see no immediate changes to that," he says.
"The biggest driver behind this has always been the shared service centers. During more difficult times, when unemployment was high and wages low, that was a real benefit for the SSCs when recruiting people with the appropriate skills, and "A+" offices could be found extremely cheaply."
Has the Budapest vacancy rate bottomed out yet? "I think it will go under 5% unless we see a bigger impact on industry and finance from the COVID-19 virus than expected," Zeley predicts.
The only sectors which are even tighter than office are logistics and industrial, where vacancy rates approach 2%. Does he see any likelihood of offices matching that?
"Office will never go that low because we have the historic stock from the "B", "C", "D" and "E" classes; in short, much greater supply, as well as an unknown quantity of residential property that is used for smaller offices. If the vacancy rate did drop to 2%, it would be extremely unhealthy, because it would mean nothing had been built."
Source: Real Estate Review (print)